Using Tags to Structure Your Account
Tags are a simple, effective way to organize your jobs.
A job can have multiple tags and they can be applied, removed at any time.

Applying a tag to a job
To apply a Tag to a Job, click the Tag icon for the Job you want to Tag.
To apply an existing Tag simply click it and it will be applied. Repeat for as many Tags as you want.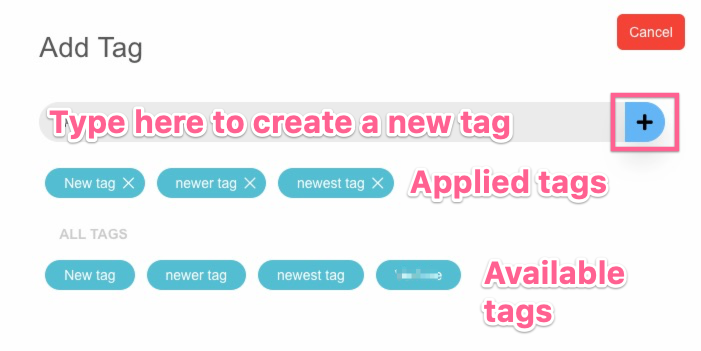 To create and apply a new tag, simply type the tag name in the text field and click the "+" button.
The tag will be applied and available for other jobs to use.
Removing a tag
To remove a tag simply, click the Tag icon for the relevant job.
From the tags list, click the "x" on the right of the Tag and it will be removed.

---
---