Running a Job
Monitoring a Google Ads market (by a market we mean keywords in a particular location or locations) is incredibly easy with PPC Ad Lab.
First, sign in to your PPC Ad Lab account here.
Start by choosing "Ad job" from the left-hand navigation.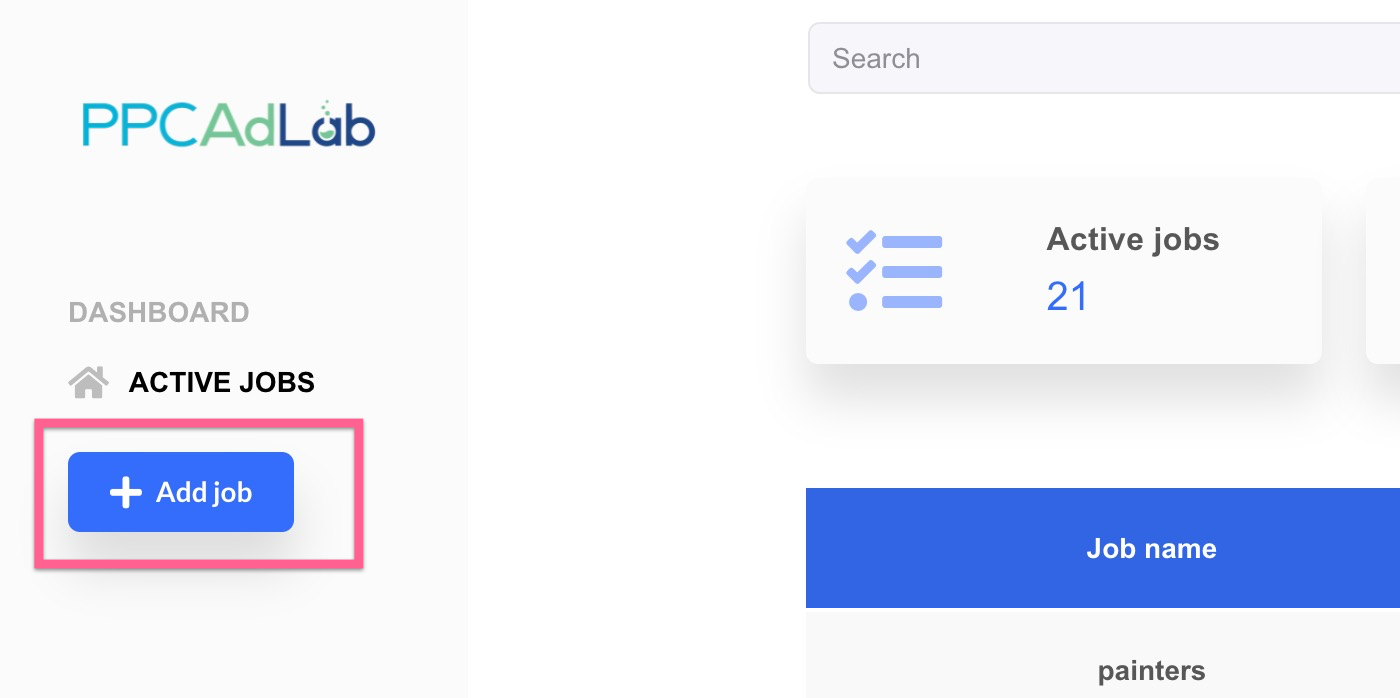 Then, complete the quick, easy form. Let's look at the fields in turn.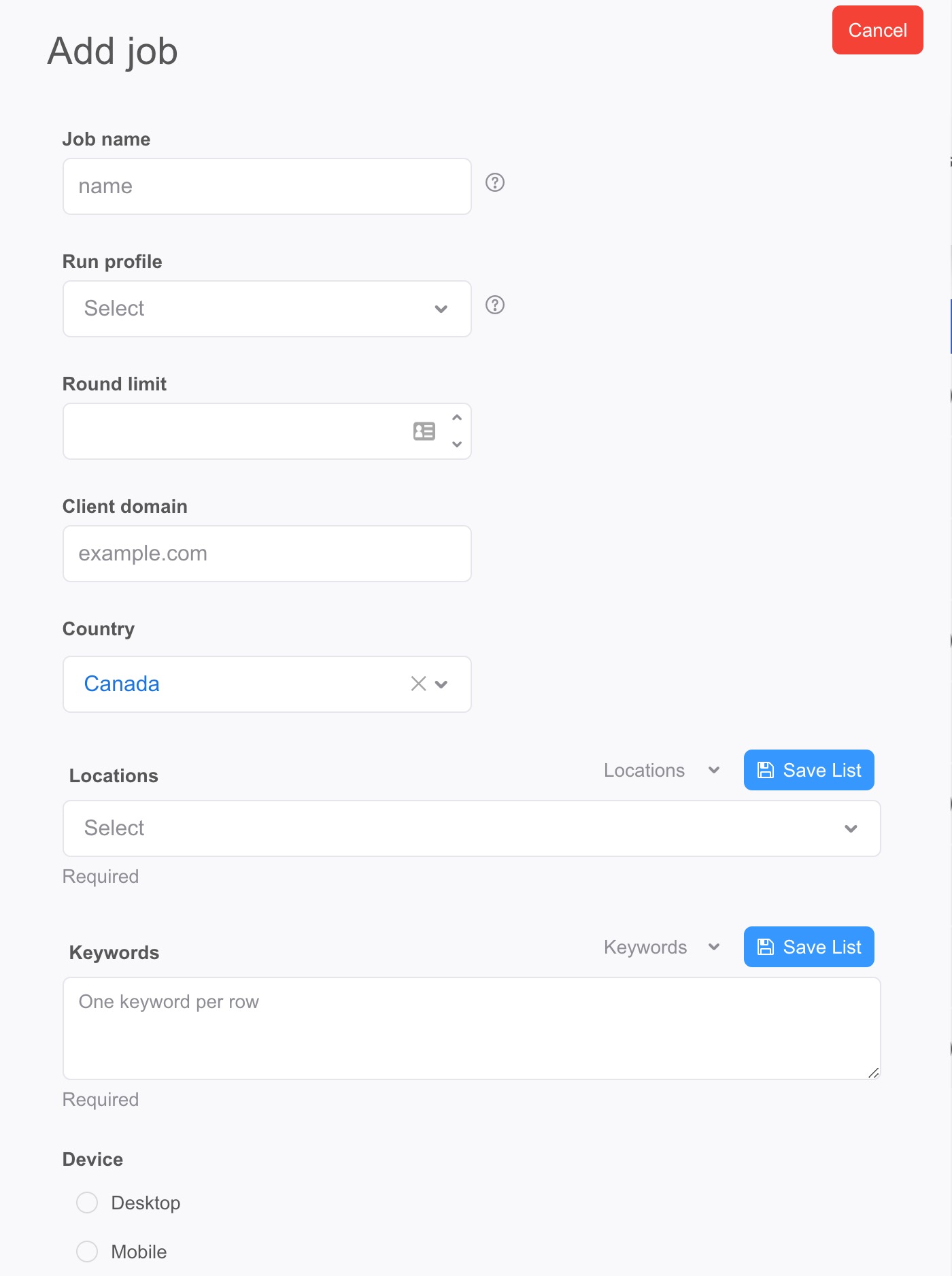 Job name - give your job a memorable name so you'll know which account you are monitoring when results come in.
Run profile - it's up to you how often you want to check your market. For monitoring a small number of keywords we recommend that you run hourly. Create one job for desktop and mobile so you are checking both devices each hour.
Round limit - To run a job forever (or until you stop it manually) leave this field blank. However, if you want a job to run 20 times, then enter 20 and the job will stop automatically after the 20th round. For example if you choose the 8x daily schedule and a Round limit of 10, then the job will stop after 2.5 days when the 10th round is complete.
Client domain - if you are monitoring for a client then enter their url. All you need is the clientname.com part of the domain. Do not enter https:// or www. Similarly don't enter any subdomains.
Country - country will be selected to your account profile setting by default. You can change if needed by selecting a country from the drop-down. A job can only run for a single country.
Cities - you can actually select from any targetable location in Google Ads, including cities, counties, states, zip / postal codes, airports and more. Note: - you cannot target a radius at this time.
Keywords - simply type or paste in a list of keywords. You cannot paste more than 200 keywords in a single job. Note keywords should be one keyword per row - no comma separated, no special characters like "" or +. Just one keyword per row. Hit enter to move to the next row.
Device - choose mobile or desktop results. We do not currently support tablet or TV results.
Then click the Ad Job button.
That's it your job has started.
---
---